Get all the news you need about Smart Buildings with the Memoori newsletter
A building automation system (BAS) acts like the central nervous system for a smart building. Through the installation of sensors, software, a network and a cloud-based data store, BAS allows building owners and tenants to monitor, maintain and manage the mechanical, electrical and electromechanical functions within a structure. However, high cost has meant that only the largest buildings could consider BAS installation, until recently that is.
The average cost to deploy a basic BAS is at least $2.50 per square foot and can be as high as $7.00 per square foot, equivalent to at least $250,000 for a 100,000-square-foot building. This high cost means ROI has been a challenge for all but the largest buildings, and even for them it often takes four years or more to recover the cost of a BAS installation. This has priced out the vast majority of buildings, meaning huge energy saving and performance improvement potential remains untapped.
"There is no shortage of opportunities to improve building performance and energy efficiency," said Marc Petock, vice president, marketing, Lynxspring Inc. "According to U.S. Energy Information Administration statistics from the Commercial Buildings Energy Consumption Survey, 95% of commercial buildings in the U.S. are 50,000 square feet in size or smaller. These small buildings account for 44% of all commercial buildings' energy use."
Now, this is all changing thanks to the internet of things (IoT). The IoT's low-powered networks and low-cost sensors, are lowering the cost of making a building smart. According to Buildings, adding IoT-based controls and monitoring to a building can cost from just $5,000 to $50,000. In a new report, Intel states that an IoT-based approach using wireless sensors can reduce deployment cost by around 30% when compared to a traditional BAS.
Furthermore, energy policies in many developed regions of the world are creating additional incentives for smaller buildings to take advantage of BAS. "We've noticed a growing interest in tracking energy use in buildings smaller than 100,000 square feet in size," said Kevin Callahan, product owner and evangelist at Alerton. "This is due to more stringent energy codes — California's Title 24 comes to mind — and increasing energy costs. Building owners and operators may want to take advantage of the opportunities provided by building management systems."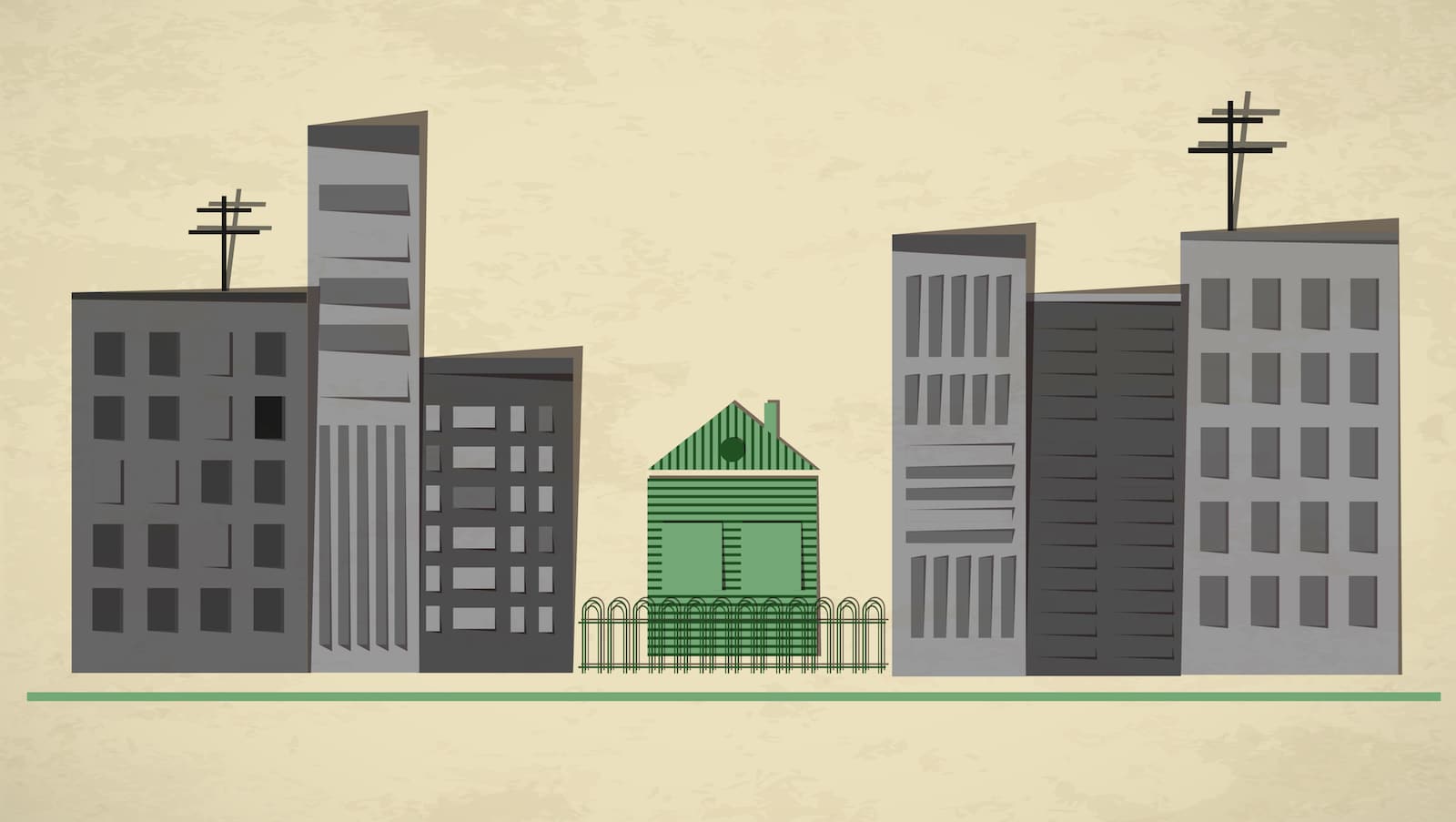 However, many small and medium sized buildings are not aware of these changes and ignore BAS opportunities off-hand, based on assumptions and reputation. There is a failure in the transfer of knowledge which is preventing this significant market from emerging, but who is responsible for providing this knowledge to smaller buildings without dedicated engineers and energy managers?
"Most small building managers continue on their paths without realizing that declining costs and increasing capabilities place new technology applications easily within their reach," explains Daryld Karloff, executive vice president of Baker Group in Des Moines, Iowa. "To prevent this, mechanical contractors need to focus more on what happens after they leave construction sites".
What was a problem of cost and perceived complexity is now a problem of awareness. Perhaps it is time to move away from the term BAS, which represents old complex and expensive building management systems, and instead encourage the more accurate term 'Building Internet of Things' (BIoT).
"With the advent of IoT we now have the capability to join "things" together more efficiently and cost effectively in a building – the Building Internet of Things (BIoT)," explains our report The Transformation of BAS into the BIoT. "BAS Services from a whole range of sensors and devices from building energy controls to physical security products are gradually but inevitably morphing into a more comprehensive and fully automated BIoT solution".
The report also shows that manufacturers of BAS products are in danger of letting this significant opportunity pass them by as new players from the IT and communications industry take the driving seat. "BIoT will create very significant disruption to the supply side as the contractual procedures and routes to market will be forced to change as BAS morphs to BIoT; and in the process create many winners that have put in place the resources and skills to properly meet this challenge."
There is a huge untapped BIoT market of small, medium and even large buildings, $76Bn by 2020 according to our report. BAS suppliers are already facing the choice of taking a reduced share of the new BIoT business or expanding their horizons to deliver a more comprehensive system by further engaging with IoT Data Services.
There is no time to waste according to Daryld Karloff, as greater familiarity with the IoT is creating momentum for BAS style, BIoT systems. "The increased awareness of the Internet of Things across our industry has also increased awareness of BAS connectivity opportunities. The two initiatives feed each other."